"If any contemporary violist continues to carry the torch of the composer-performer, it is Scott Slapin."     
Journal of the American Viola Society
 "...brilliantly written... real lyricism... heartfelt'"   
Fanfare   
"Slapin is a real viola virtuoso..."   
American Record Guide  
"…a solid core of modern viola duo writing."
Interlude
"Scott Slapin is great! It's hard to imagine better performances."   
20th Century Violin Virtuoso Ruggiero Ricci   
0:00 Bach Sonata No. 1 Fugue
0:39 Slapin South Hadley Mass (Adagio)
1:45 Lane Sonata No. 3 (Wind in the Trees)
2:30 Hindemith Sonata Op. 25, Nr. 1 (mvt 4)
3:02 Slapin Sonata in C for two violas (Andante)
4:10 Slapin Adventures in Ancestry (Part 1)
5:20 Slapin Intermezzo for two violas 
7:06 Paganini Caprice No. 3
7:50 Slapin Sonata in G for violin and viola (Allegretto)
8:31 Bach Partita No. 2 (Chaconne)
10:00 Kreisler Praeludium and Allegro
11:22 Slapin Lullaby
12:03 Paganini Caprice No. 10
12:35 Ernst The Last Rose of Summer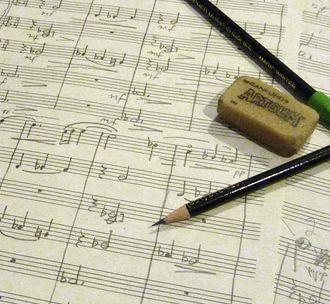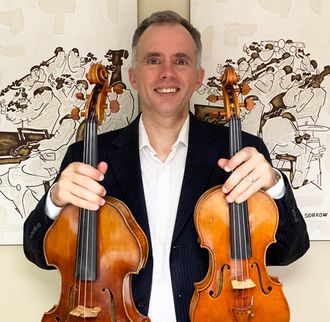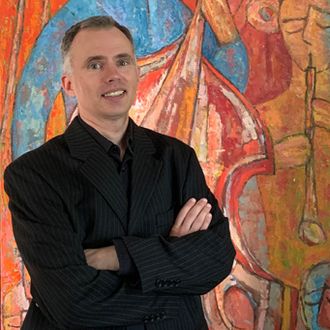 BIO
Scott Slapin is the composer of ten albums of Neo-Romantic music for viola and the soloist for many premiere recordings including the first complete viola version of J.S. Bach's Sonatas and Partitas. He has been commissioned by the Primrose International Viola Competition and the American Viola Society, and he can be heard on various soundtracks for film and TV playing his own compositions, solo Bach, and Paganini Caprices. Scott has been profiled in the Journal of the American Viola Society, Strings Magazine, and on radio programs worldwide, and his playing has received critical acclaim in Fanfare, Strad, Musical Opinion, Mundo Clásico, and the American Record Guide. His popular recital compositions have been performed by hundreds of violists internationally. 
Scott was born into a family of string players in 1974. At eighteen he was one of the youngest graduates of the Manhattan School of Music, where he studied with viola virtuoso Emanuel Vardi. Scott was the first person after Vardi to record all 24 Paganini Caprices on a viola in standard tuning (transposed but unarranged), and he was commissioned to write the viola trio Capricious in Vardi's memory. Scott wrote and performed his Trauermusik for the memorial concert of his first violin/viola teacher Barbara Barstow, and his popular Nocturne is dedicated to the memory of his composition teacher, friend, and mentor Richard Lane.
Scott gave countless recitals, premiered solo works at Carnegie's Weill Hall and international viola congresses, wrote for and soloed with orchestras, and was an artist in residence at the Montalvo Arts Center in California and the American Viola Society. He also played regularly in chamber ensembles in the Northeastern US, in symphony orchestras from Cincinnati to São Paulo, and as the on-stage violist for Orpheus In Love-- an Off-Broadway show about a viola-playing Orpheus. Scott and his wife Tanya Solomon performed together as the award-winning Slapin-Solomon Viola Duo for more than twenty years and can be heard playing many of Scott's compositions (along with the American Viola Quartet, the Wistaria String Quartet, and the Penn State Viola Ensemble) on The Slapin Anthology. Scott and Tanya taught at various colleges and academies in Massachusetts and currently live in Northwest Vermont, where they teach privately.
Scott has been teaching viola, violin, and composition and performing as a recitalist for more than a quarter-century. He teaches on several continents via Skype. He has been playing instruments by Hiroshi Iizuka since 1986.
Listen to some of Scott's compositions (grouped by instrumentation) at YouTube: