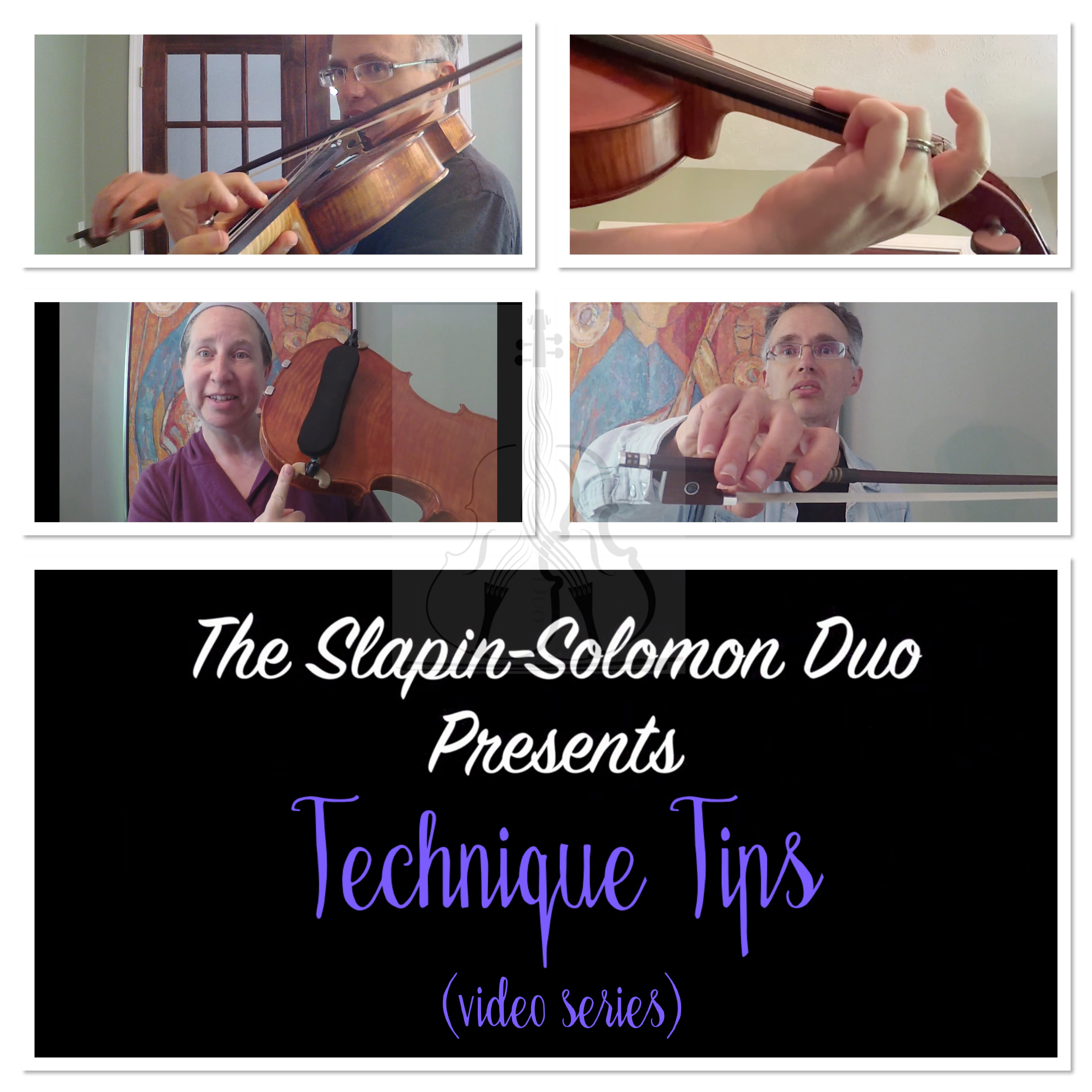 Tanya and I have been teaching viola lessons online via Skype since 2011. At this point, the vast majority of our studio is entirely online, and we've gotten to meet viola players (and even a few violin players) on five continents!

Recently, we've also begun making a series of YouTube videos called Technique Tips for the Violist, which you can find here. So far, we've covered such topics as bow changes, vibrato, scales & arpeggios, slides, memorization, rosin, doubling, tenths, Kreutzer etudes, orchestra auditions, and even different ways to hold the instrument.
While we wanted to give an overview of whatever specific technique is under discussion, we also tried not to dwell on the same points you've probably already seen in many other videos. We performed together as a viola duo for more than twenty years (and have also played a lot as soloists and as members of various ensembles), and what we really wanted to share with you is some of the more unusual stuff we've figured out along the way!
Humidity's effect on rosin? The history of the alto clef (and how it relates to doubling instruments)? Where to keep the thumb during tenths? The easiest way to make a smooth bow change at the frog? We explain it all and more! We plan to keep making new videos, so check back from time to time. Is there a technical topic that you'd like us to cover? Let us know in the comments!
Your Viola Duo,
Scott and Tanya